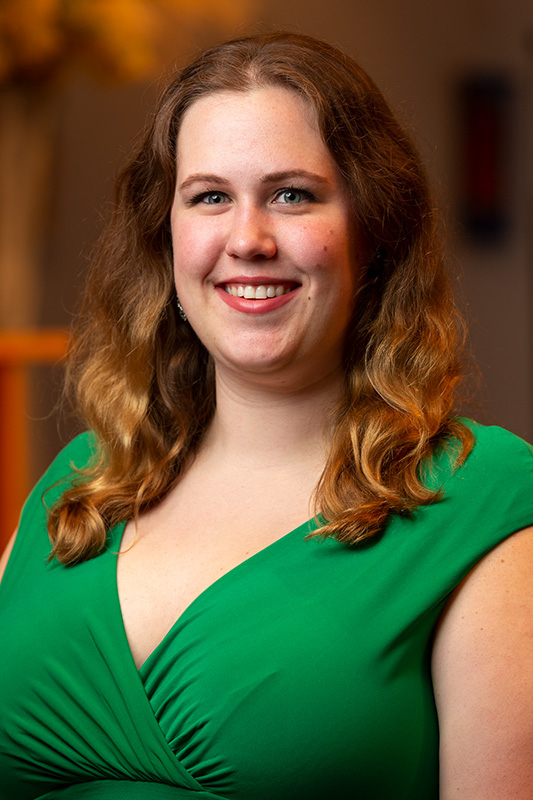 Kelly Timko, Voice
Free
Select an available date (in green)
Select from available 30 minute increments
Select the blue "book now" button
You'll receive a confirmation email with additional details.
Description
If there are no available trial lesson times or if you have a question about trial lessons, please contact us.
The trial lesson is an opportunity for student and teacher to meet one another to determine if they are compatible with one another, without any long-term commitment. Parents are welcome to accompany children. If a longer lesson length is desired, that can be arranged after the initial 30-minute session.
Bio
Soprano Kelly Timko has her Master of Music degree in Voice Performance from the Peabody Conservatory, studying under contemporary music specialist Tony Arnold. She previously earned her Bachelor of Music in Music Education & Vocal Performance from Ithaca College in Ithaca, NY.
Ms. Timko is currently pursuing an operatic career, and she has performed such roles as Amina in Bellini's La Sonnambula, Fiordiligi in Mozart's Così fan tutte, and The Soldier in The Falling and the Rising, a new opera by Zach Redler. Musical theater and acting roles include Lilli Vanessi in Kiss Me, Kate, Nimue in Camelot, Vi in Footloose, amd Truvy Jones in the play Steel Magnolias. She is also a frequent performer of new music and opera: in April 2019, she premiered the role of the Mother in the chamber opera Dear Father by Sooyona Kim, as well as ensemble in two other new pieces, as part of Peabody's Opera Etudes program. A frequent performer of chamber music, Ms. Timko has also premiered many new works through Peabody's Vocal Chamber Music program, as well as during her time at Ithaca College.
Ms. Timko's directing credits include serving as assistant director of the 2015 staged premiere of Dana Wilson's opera Wolf by the Ears at Ithaca College under David Lefkowich and Brian DeMaris, and spending two summers as Head of Drama at Camp Pocono Trails directing their productions of High School Musical 2 Jr. and Beauty and the Beast Jr. Ms. Timko has also taught acting and drama classes.
Her love of music and passion for teaching guide Kelly forward in her career as a teaching artist, combining teaching with performing in order to provide the most informed and well-rounded instruction possible for her students.