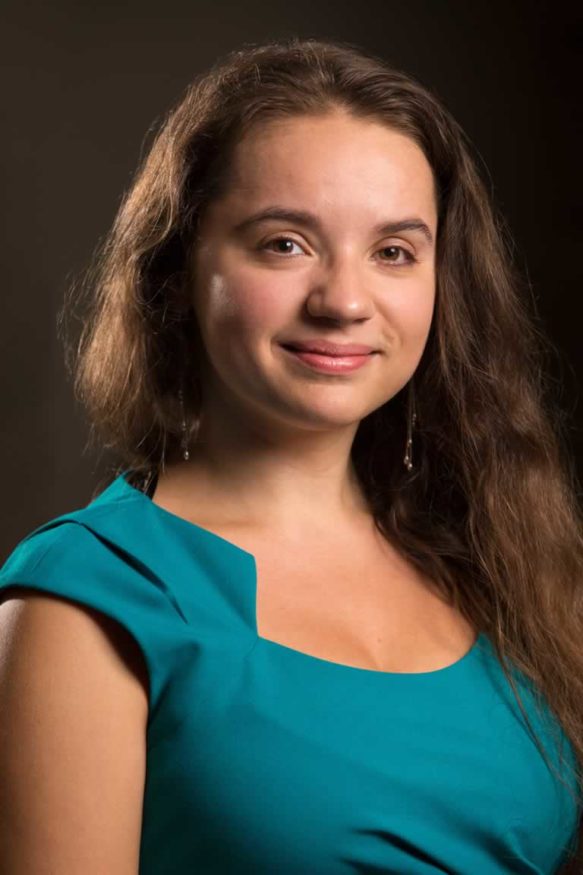 Alina Antonenko, Voice and Piano
Free
Select an available date (in green)
Select from available 30 minute increments
Select the blue "book now" button
You'll receive a confirmation email with additional details.
Description
If there are no available trial lesson times or if you have a question about trial lessons, please contact us.
The trial lesson is an opportunity for student and teacher to meet one another to determine if they are compatible with one another, without any long-term commitment. Parents are welcome to accompany children. If a longer lesson length is desired, that can be arranged after the initial 30-minute session.
Bio
Alina Antonenko began her musical career studying piano under the late Reynaldo Reyes at Towson University, where she received her Bachelor's in Piano Performance, and recently completed her second year of graduate study in Vocal Performance/Pedagogy at Shenandoah University, studying voice under Aimee Sposato. She regularly participates in collaborative performances in the Greater Baltimore and Virginia area as both singer and pianist, most recently appearing as Norina from Don Pasquale in Shenandoah's opera scenes program. Today, Ms. Antonenko works as a music director at the St. Christopher's Episcopal and Ferndale United Methodist Churches. She is a private piano and voice instructor and coach, an accompanist for the Department of Dance at the Shenandoah Conservatory, as well as an accompanist for singers and instrumentalists. She hopes to continue spreading her lifelong love of music through her teaching and performing.