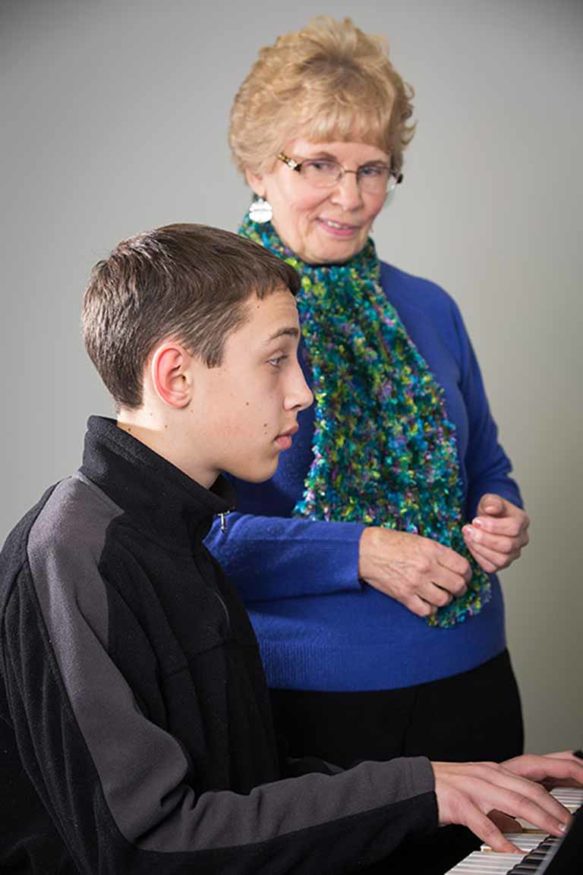 Carol Biskup, Piano
Free
Select an available date (in green)
Select from available 30 minute increments
Select the blue "book now" button
You'll receive a confirmation email with additional details.
Description
If there are no available trial lesson times or if you have a question about trial lessons, please contact us.
The trial lesson is an opportunity for student and teacher to meet one another to determine if they are compatible with one another, without any long-term commitment. Parents are welcome to accompany children. If a longer lesson length is desired, that can be arranged after the initial 30-minute session.
Bio
Carol Biskup has been teaching piano in Harford County since 1985. Her concentration is on the basics of playing and the classical approach to playing. She likes to get to know each student as an individual and find music for each one to inspire their love for music. She enjoys teaching all ages of people from the very young to senior citizens.
Carol received an AA in music from Harford Community College, and also received the Student Leadership Award upon graduation for her participation in many community musical groups. She also sings and plays several other instruments.
She received a BA in Music magna cum laude with concentration in piano from Towson University. She has also studied piano pedagogy at Westminster Choir College. In addition, she taught class piano for all ages at Harford Community College. She is a member of the Harford County Piano Teacher's Association, and served as the Association's President for two years.